About Trinity Goldsmiths
The diamond you purchase has been individually selected by our in-house diamond experts.

In 1968, former war veteran Charles Vernon Price, and his wife, former Wren Jenny, took the lease on a small first storey workshop. As a machine engraver, Charlie engraved the garden trophies for the Midlands area on the second floor, up in the eaves of the building. He also had a couple of young goldsmiths who looked after trade repairs and also did a little work for the public. Meanwhile, Jenny, who was going in to work to support her husband and look after every one at the workshop, purchased a small glass cabinet and showcased a few items of second-hand jewellery.
Trinity Goldsmiths was born. Over the next few years that glass cabinet grew...

In 1976, Charles's and Jenny's son, Graham Charles Price, joined the business. He learnt the trade on the bench which instilled in him the necessity for exceptional craftsmanship and his in-depth working knowledge of jewellery.

As the business grew, so did Graham's vision. He took on the showroom adjacent to the workshop and under Graham's guidance with the support of his wife, Sharon, Trinity became the main trade repair workshop in the Midlands whilst at the same time he further established the retail aspect of the business through hard work, sincerity and honesty with customers.
In 1993, Graham moved the business 10 doors down the street to a double-fronted showroom. Trinity Goldsmiths changed dimension. Trade repairs were a thing of the past. Customer service and retail sales were the concentration and of utmost importance for his vision of the business. Years later, and Graham was a Fellow of the Institute of Registered Valuers, winning the Wilkins Trophy as UK Valuer of the Year in 2015. He is currently a Fellow of The Jewellery Valuers Association of which, he was a founding member. He also lectures in old cut diamonds to his peers.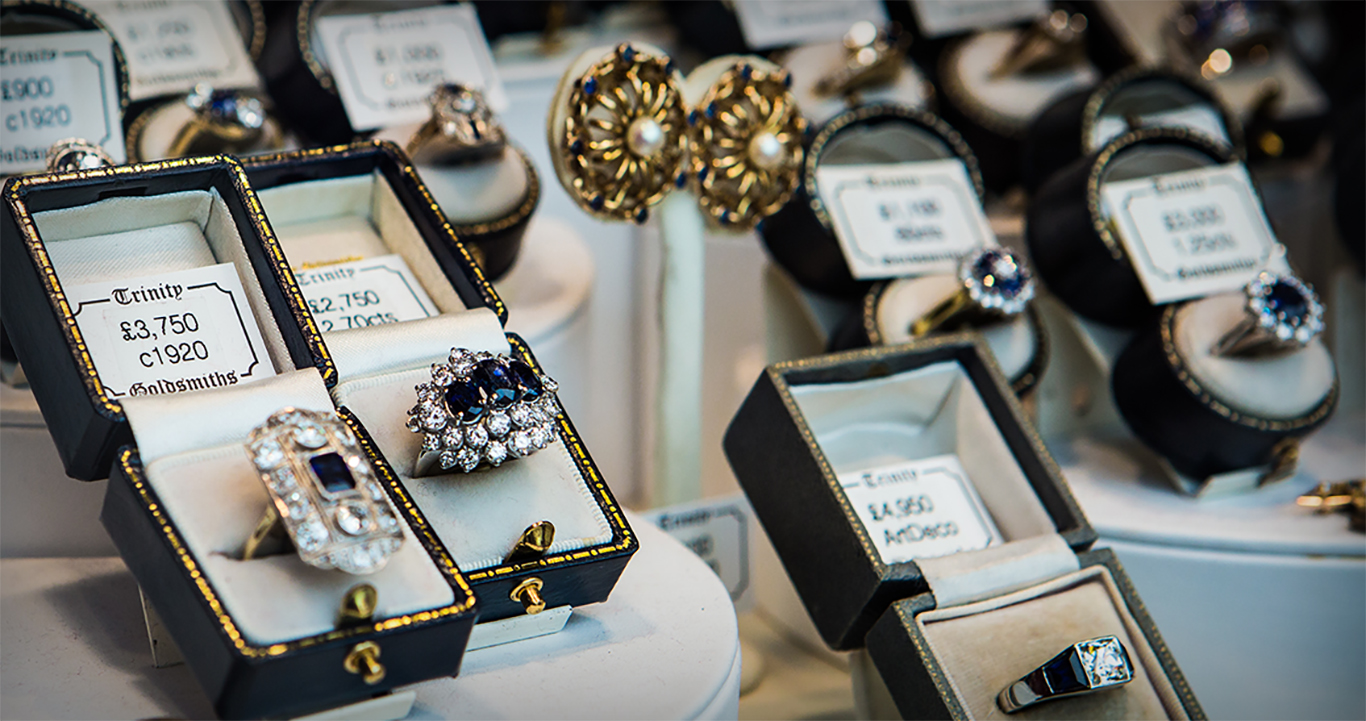 The wonderful ladies who serve our customers shared his vision then and continue to do so now, many of whom have been in the trade almost as long as Trinity Goldsmiths has been established.
In 1998, Graham's and Sharon's son, Paul James Price, came into the business. Paul has been instrumental in modernising the business, utilising all the current methods of jewellery design and production. In 2009, Graham's and Sharon's daughter, Colleen Price, joined the business, so completing the familial team sharing the same vision of exceptional quality jewellery and unequalled customer service.